"COLORFULL昱景设计"的前身"上海昱景建筑设计有限公司"是由赵宗阳(Sunny Zhao)先生于2011年在上海成立。2015年,随着合伙人小野良介加入,公司更名为"COLORFULL昱景设计"。我们是一个年轻并充满活力的设计团队,追寻时尚前卫的生活方式,探索各种空间体验,励志于让娱乐(PLAY)、工作(WORK)、居住(LIVE)变得更加充实、更有趣味,为您

打造令人动心的生活方式

!给生活不断注入新鲜元素,获得更丰富的体验,我们称之为"创新生活 LIFE INNOVATION"。这是通过将日常生活的某个局部或者细节"非日常化"(混入新事物)来实现的。由此我们以中国和日本为据点,以"创新生活 LIFE INNOVATION"为核心思想,设计了很多商业、办公设施和青年公寓SHARE HOUSE。以此三种产品为中心,我们将提供专业且高品质的建筑、内装设计服务,为您打造令人动心的生活方式!并且为了更好的了解"共享经济",我们在上海成立了自己的联合办公,这并不是单一空间的运营,而是体验"创新生活 LIFE INNOVATION"的实践,并以实现"创新生活 LIFE INNOVATION"为目标。
COLORFULL (YUJING) DESIGN's predecessor, SHANGHAI YUJING ARCHITECTURE DESIGN CO., LTD., was founded by Sunny Zhao in 2011 in Shanghai. After Ryo Ono's joining as a partner, the company's name was changed into COLORFULL (YUJING) DESIGN.
As a young and lively design team, we pursue fashionable lifestyles, explore various kind of space experiences, and try our best to enhance the pleasure of "living", "working", and "playing".
We call it "LIFE INNOVATION" to continuously fit new elements into lives to enrich our experience, and we realize it by making our daily life "non-daily" (added with new elements). Therefore, basing on our core concept of "LIFE INNOVATION", we've designed many commercial buildings, office mansions, and shared apartments in both China and Japan. Centering on these three types, we provide clients with professional architecture and interior design service of high quality. Moreover, to better understand "sharing economy", we are now running our own co-working space in Shanghai. By operating the space, our designers can better experience "LIFE INNOVATION", and explore more ideas to realize it.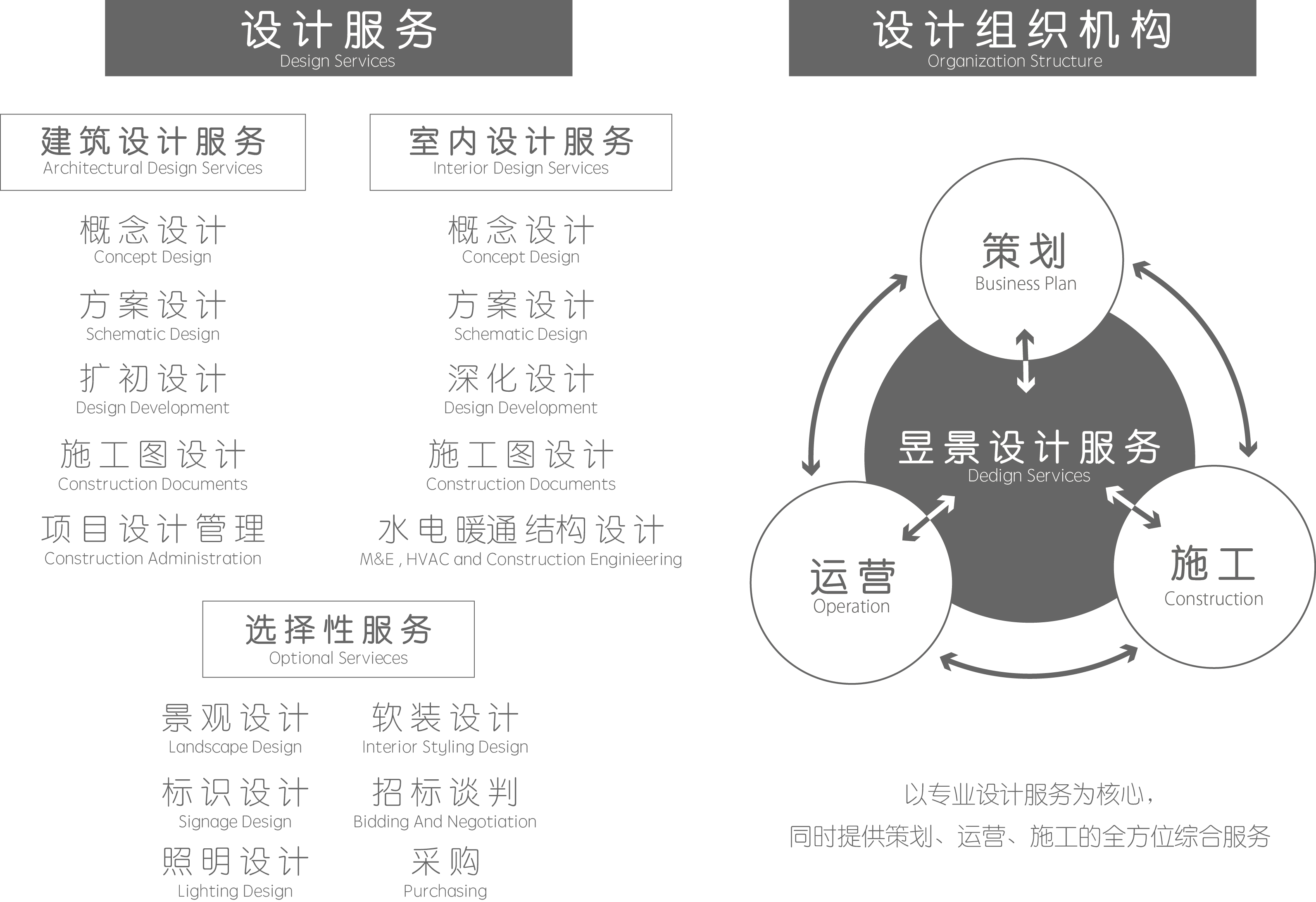 创始人・董事长・项目总监 Founder / CEO / Project Director
赵宗阳,大学毕业之后在日本HMA建筑事务所工作8年,擅长创意园区、总部办公楼及商业综合体的设计,参与设计的项目有8号桥一期、大宁中心广场二期、中润苏州中心、徐州和信广场。 2011年成立上海昱景建筑设计有限公司。分别主持设计大宁音乐广场、PHILIPS亚太区总部办公楼、大宁小城、大宁中心广场三期等项目的建筑和室内空间设计。
After graduating from university, Mr. Zhao worked at HMA Architects & Designers for eight years, participating in projects including No.8 Bridge, Daning Central Plaza II, Suzhou Zhongrun Center, and Xuzhou Hexin Plaza. Mr. Zhao is adept at designing creative parks, headquarters, and
commercial
complex
es. In 2011, Mr. Zhao founded Shanghai Yujing Architecture Design Company and has directed the architecture and
interior
design of Daning Music Plaza, PHILIPS's headquarter in Asia Pacific, Daning Little Manor, Daning Central Plaza III, etc.
董事合伙人・创意总监・日本一级建筑师 Partner / Creative Director / First-class Architect
在日本的设计事务所积累多年工作经验后,自2004年起,
来到上海就职于日本某知名建筑设计事务所,醉心于创意园和
商业综合体设计10余年,参与了八号桥一期、
越界创意园系列、南京水游城、北外滩白玉兰广场、幸福里-睿园、松下设计中心等项目的设计。
2012年起,对"共享经济 SHARING ECONOMY"产生浓厚的兴趣,
并围绕"联合办公CO-WORKING"展开全面的调查和研究。之后,
作为合伙人加入昱景设计(COLORFULL DESIGN),担任创意总监,
以创新生活为核心理念设计并成功运营联合办公空间品牌"昱景集社(COLORFULL WORK)",
致力于提供舒适而富有设计感的联合办公环境和交流平台。
同时,努力将"市场营销 MARKETING"、"品牌化 BRANDING"等经济学手段活用于设计之中。
每天都在观察城市中的细微变化,并探索着符合时代需求,理想的工作模式、生活方式!
After working at design companies in Japan for many years, Mr. Ono came to Shanghai in 2004, and worked at a Japanese architectural design company for over a decade. Particularly interested in creative parks and commercial complexes, Mr. Ono played important roles in many projects, including No.8 Bridge, Panasonic Design Kyoto, SVA Office Park, AQUA City, White Magnolia Plaza at North Bund, and Xingfuli. Since 2012, Mr. Ono is keenly interested in "sharing economy", and he started to do detailed and comprehensive investigations about "co-working space". Later, he joined COLORFULL DESIGN as a partner and the creative director. In the concept of "life innovation", Mr. Ono has designed a co-working space brand named "COLORFULL WORK" to provide people with comfortable and well-designed working space. COLORFULL WORK is now being successfully operated. Meanwhile, Mr. Ono attempts to combine economic approaches, such as "marketing" and "branding", with designing. By paying close attention to the subtle changes in the city, he keeps searching for ideal work patterns and life styles.
主任建筑师・建筑部经理 Chief Architect , Manager of Building Department
设计类专业走出的建筑师。毕业后一直从事建筑设计的相关工作,从助理做到施工图,怀着对设计的热情再次回归到最初的方案阶段,开始了在昱景的开拓。加入昱景后先后担当设计了安川电机、宁汇资产总部办公楼、广粤支路创意园、沪太路453弄厂房改造项目、拟建飞利浦总部等建筑项目。并涉足办公、住宅及商业的相关室内设计。生活周遭处处需要设计,它不该局限于外观,更应体现人性与文化。
Graduated from the department of architecture design, Mr. Zhang has been engaged in relative work all along. With his enthusiasm about architecture design, he accumulated a lot of work experience and started his career at COLORFULL. He's been the main designer of many projects, including Headquarters of Yaskawa and Ninghui Assets Management Company, Innovation Galaxy, Factory Renovation on Hutai Rd., and PHILIPS's Headquarter in Asia Pacific. Moreover, Mr. Zhang's also involved in interior design of many offices, residences, and commercial buildings. Mr. Zhang believes that design is needed everywhere in our daily life, and a good design should not only "look good", but also "embody humanity and culture".
主任设计师・室内部经理

Chief Designer / Manager of Interior Department
室内设计工作近二十年。设计时热情而敏感,工作时积极而坚韧。擅长办公空间的设计。熟悉中大型商业空间,房产销售、零售业终端的形象设计。
设计理念:设计的核心是创造,设计师则应该有宽广的文化视角、丰富的知识,从而智慧地解决问题。
Having been specializing in interior design for over two decades, Lily is skilled in design of office spaces, and professional in image design of shopping malls, real estate sales, and retail terminals. Lily believes that the core of design is to create. A designer needs to be well equipped with a broad cultural perspective and a rich fund of knowledge so that he or she can solve problems wisely.
在日本取得硕士学位后,在万谷建筑设计事务所和West Mountain Architects工作了5年,主要参与"创意园"、"商业综合体"的建筑及内装设计(八号桥+,base徐家汇大厦,锦和集团总部办公楼,上海世博博物馆改造,西安汉华城商业综合体,SoftBank苏州等)。作为"八号桥+"的主创设计师、获得了LEED for Core & Shell、美居奖等奖项。在SoftBank苏州项目中,兼任项目负责人和主创设计师,在国际竞赛中被选为一等奖、执行设计师。
After getting a master's degree in Japan, Mr. Abei worked at Kenji Mantani Studio and West Mountain Architects for around five years, specializing in architecture and
interior
design of creative parks and
commercial
complex
es. He participated in projects like No.8 Bridge+, Base Plaza in Xujiahui, headquarter of Jinhe Group, the renovation of Shanghai World Expo Museum, Xi'an Hanhua Commercial Complex, Suzhou Softbank. Mr. Abei won LEED for Core & Shell Award and MEIJU Award as the chief designer of No.8 Bridge+, and first prize in international competition as the project leader and chief designer of Suzhou Softbank.
商业策划顾问 Business Planning Consultant
技术工程部门 Engineering Department
软装部门 Interior Decoration Department